Solar for Cannabis Growers
Interested in Solar?
Contact Us Now.
Just like Napa Valley is primed for growing grapes, the Emerald Triangle is ideal for growing cannabis. The climate in this famed region creates near-perfect growing conditions, allowing commercial growers to run highly successful operations while producing some of the finest cannabis products in the world.
There is, however, one major drawback to growing in the Emerald Triangle—it's extremely remote. This may be a good thing for growers who want to keep a low profile, but it creates a serious problem when it comes to electricity access. Out in Northern California's dense forests, there is no grid access, and bringing power lines out to your farm can cost hundreds of thousands of dollars.
Six Rivers Solar solves this problem with off-grid solar and solar microgrids for cannabis farms. We install solar for farms deep in the Emerald Triangle and can get you the reliable electricity access that you need to power your growing operation.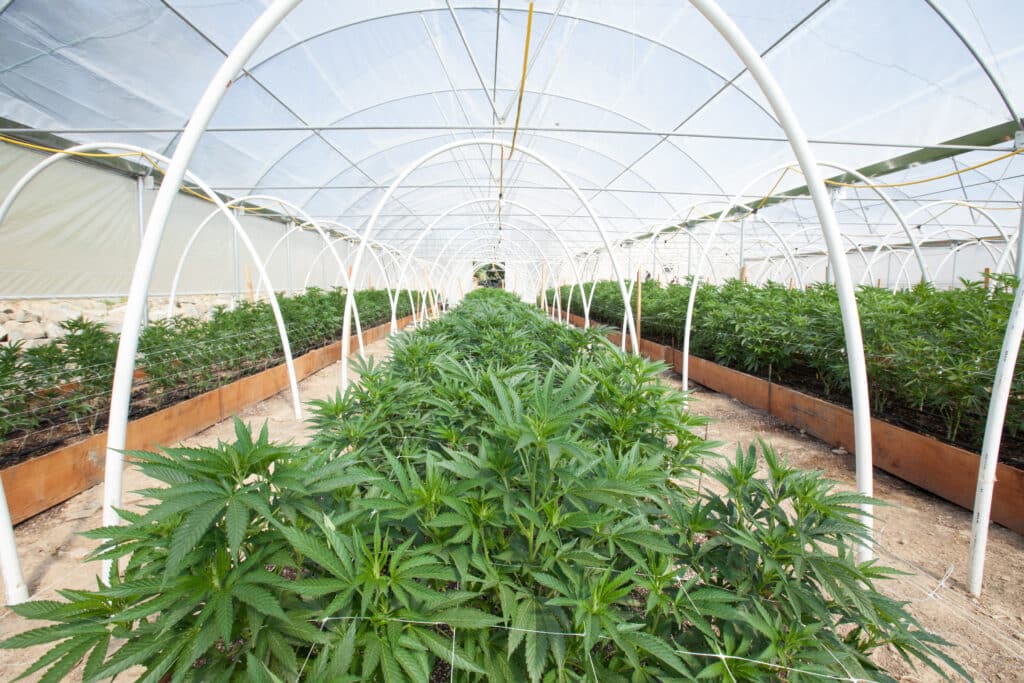 We Are the Emerald Triangle's Go-To Solar Company
Six Rivers Solar is a highly experienced commercial solar company in California specializing in off-grid solar panel and battery storage design. Our off-grid commercial solar systems and microgrids allow you to generate and store vast amounts of power without a grid connection.
Local growers trust our crews on their farms:
We're 100% locally owned and operated for over 40 years
We install anywhere in the Emerald Triangle
We'll work around your harvesting schedule
We use dependable, American-made solar products
Why Should You Grow With Solar?
Cannabis farmers have a lot to gain by installing commercial solar panels. Whether you have grid access or not, going solar is a smart move that will help your business grow.
Free Electricity
Solar panels generate electricity using free, limitless power from the sun. Installing solar will drastically reduce your operating costs, and if you go off-grid, you won't ever have to pay an electric bill again.
No Power Outages
When you're producing and storing your own electricity, you don't have to worry about grid-related power outages disrupting your operations.
Solar Incentives
In California, commercial solar incentives like the federal solar tax credit and MACRS depreciation make it easier for legal growers to go solar. The solar tax credit allows you to reduce your federal taxes by 30% of the cost of your commercial solar installation, and MACRS depreciation can help you recover your investment faster.
Greener Growing
Solar is the cleanest source of renewable energy available to us. Using it to power your farm will greatly reduce your impact on the environment and help protect the Emerald Triangle for generations to come. Plus, a large demographic of solar users are also environmentalists, and positioning yourself as a green growing operation could help you attract new customers.
Start growing with solar! Call 707-443-5652 or contact us to learn more.