Interested in Solar?
Contact Us Now.
Installing a solar microgrid is a great way to take control of your own electricity production and storage. Microgrids can either be connected to the main electric grid or remain entirely separate, making microgrids an ideal energy solution for remote locations that don't have grid access.
Six Rivers Solar is one of the leading solar companies in California for microgrids. We're a locally owned and operated solar company with over 40 years of experience serving North Coast homeowners and businesses.
We design solar microgrids for commercial and residential use, and we are the go-to microgrid solar company for cannabis farmers in the Emerald Triangle. Our expert team designs custom off-grid and microgrid systems that work for you.
Interested in microgrid installation? Schedule a free consultation today!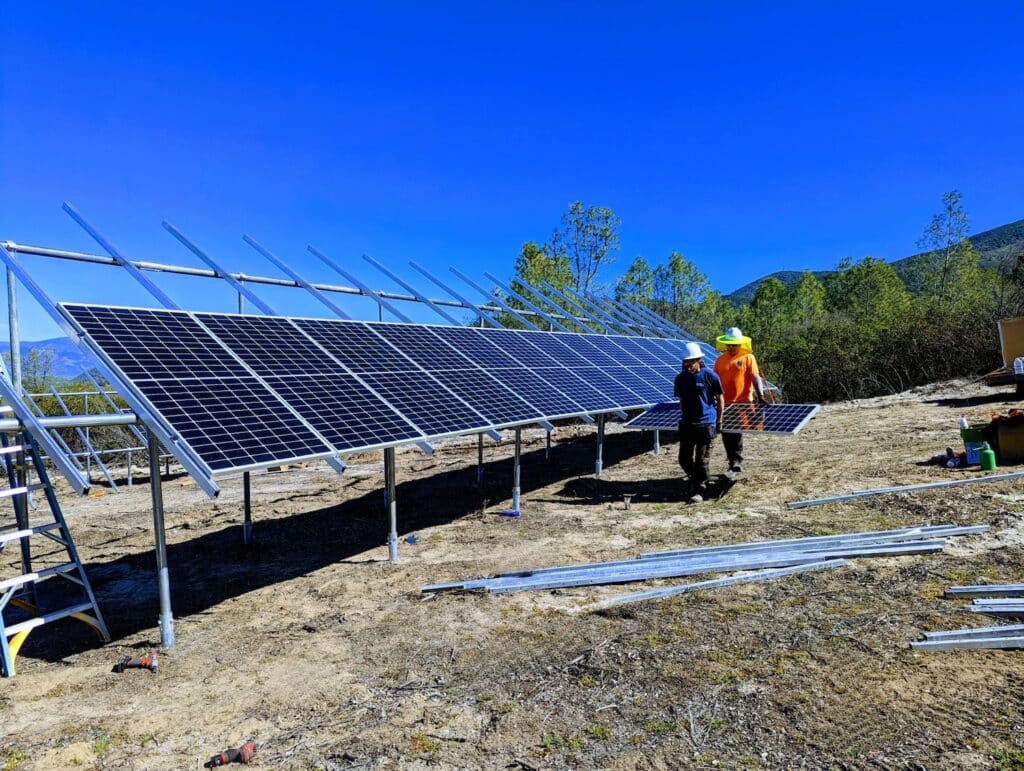 What Is a Microgrid?
A microgrid is an independently controlled energy system that distributes multiple sources of power to multiple sources of use, allowing you to power your home or business with clean, renewable energy— with or without connection to the main electric grid.
Microgrids can either be grid-connected—with the ability to disconnect completely from the main electric grid when it's down–or operate entirely on their own. Six Rivers Solar designs microgrids with and without main grid connection.
What Is a Solar Microgrid?
Microgrids can utilize multiple sources of power, but solar microgrids primarily utilize solar power. They incorporate solar panels, solar inverters, solar batteries, wires, and cables to produce, store, and distribute electricity. Power is generated and stored within a central hub and wires are installed to distribute it to various locations within its network.
Solar microgrids can be used to power one or multiple homes, businesses, or farms—depending on the size of the system and the proximity of the users.
Building Your Solar Microgrid
Six Rivers Solar designs custom solar microgrids for agriculture, cannabis farming, and other residential and commercial applications. We work with all solar products needed for a microgrid, including:
Solar PV panels
Inverters
Wires and cables
Mounting systems
Generators
Benefits of a Solar Microgrid
There are a lot of great benefits to using microgrid energy. Solar microgrids can:
Bring electricity to a remote farm or location without grid access
Generate quiet, efficient, low-cost clean electricity
Reduce fossil fuel use and carbon emissions
Protect against power outages or failures impacting the main grid
Qualify for the federal solar tax credit
Interested in solar microgrid installation? Call 707-443-5652 or contact us to schedule a free consultation.
Take control of your own electricity generation.
Install a solar microgrid at your property.