Interested in Solar?
Contact Us Now.
Off-grid living is becoming increasingly popular in California as electricity rates rise and grid disruptions become more and more frequent. If you're interested in controlling your own electricity supply, installing an off-grid solar system is an excellent decision with long-lasting value for your home or business.
The benefits of off-grid solar power include:
No electricity bills
Complete freedom from your utility company
No grid-related power outages
Uses only clean, renewable energy
Expandable and modular design
Thinking about going off-grid on the North Coast? Contact Six Rivers Solar today. We specialize in off-grid and microgrid design for homes, cannabis farms, and businesses of all sizes.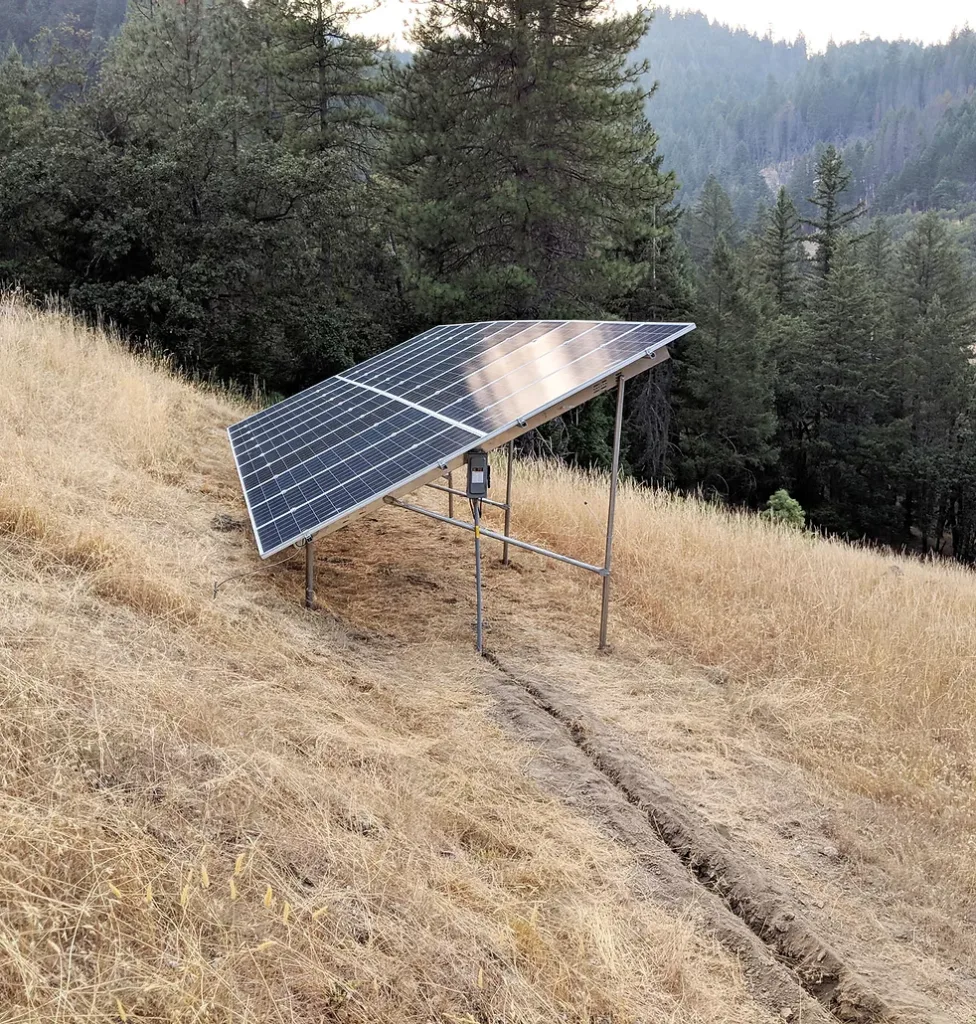 What Do You Need to Go Off-Grid with Solar in California?
Off-grid solar systems are more complex than grid-tied systems and typically require more equipment. To install an off-grid solar system in California, you will need:
Solar panels
Solar inverters
Charge controller
Wiring
Mounting and racking equipment
Easily Expand Your Off-Grid System as Your Power Needs Change
At Six Rivers Solar, we work with premium solar products and American-made solar panels to ensure optimal performance, durability, and dependability. Our systems are designed to meet your power needs now and in the future with powerful inverters that can be stacked for expansion, so you can easily add more panels and batteries as your electricity needs change.
Expert Off-Grid Solar on the North Coast
California off-grid solar homes, farms, and businesses need to be able to generate and store significant amounts of electricity, and because they don't have the grid to fall back on, their solar systems must be extremely reliable.
At Six Rivers Solar, we have a team of off-grid specialists who know how to design efficient and dependable off-grid and microgrid solar systems. We'll make sure you have the power supply you need to keep your home or business running smoothly.
With over 40 years of experience serving the Humboldt and Del Norte County areas, we're the experts to partner with when you're looking for an off-grid solar company in California. Have questions about how much an off-grid solar system costs? Want to learn more about what's meant by an off-grid solar system? Schedule a free, no-obligation consultation with Six Rivers Solar today! We'll help you decide if off-grid solar makes sense for you.